---
NEWS FROM MAREŞAL MUSTAFA KEMAL PRIMARY SCHOOL
18 December 2012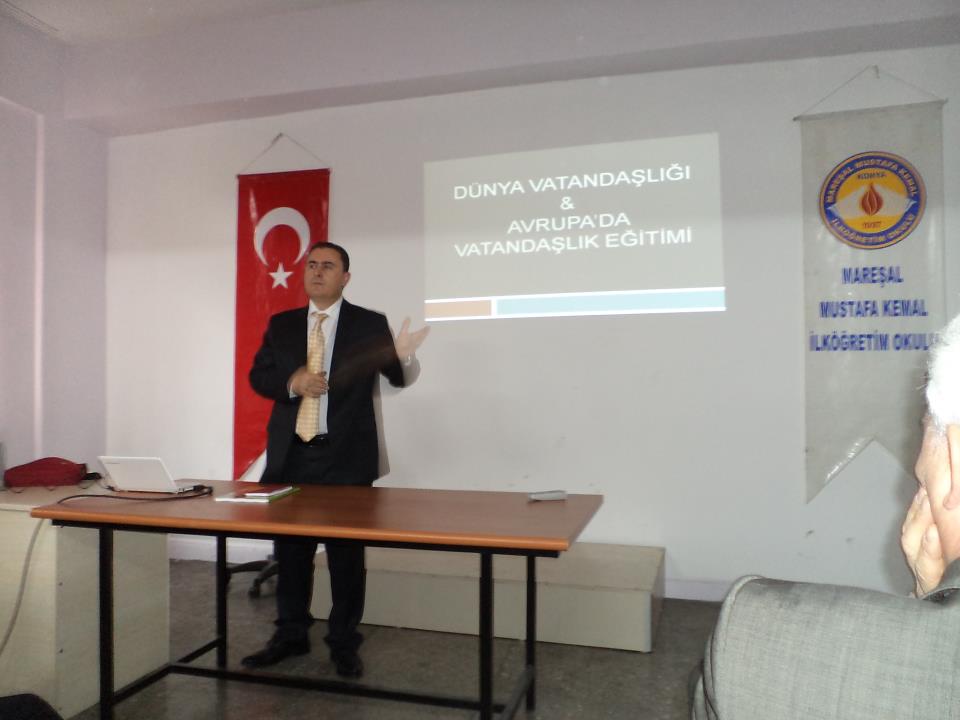 In the scope of Democratic Citizenship and Human Rights Project, Mr Emir Adzovic (CoE), team leader of the project and members of the BoE and the CoE visited our school to see our school environment and to speak to our teachers. We informed the delegation about our activities about establishing a democratic culture at school. On the same day, Assoc. Prof. Dr Bülent Tarman made a presentation on "Perception of Children in the World".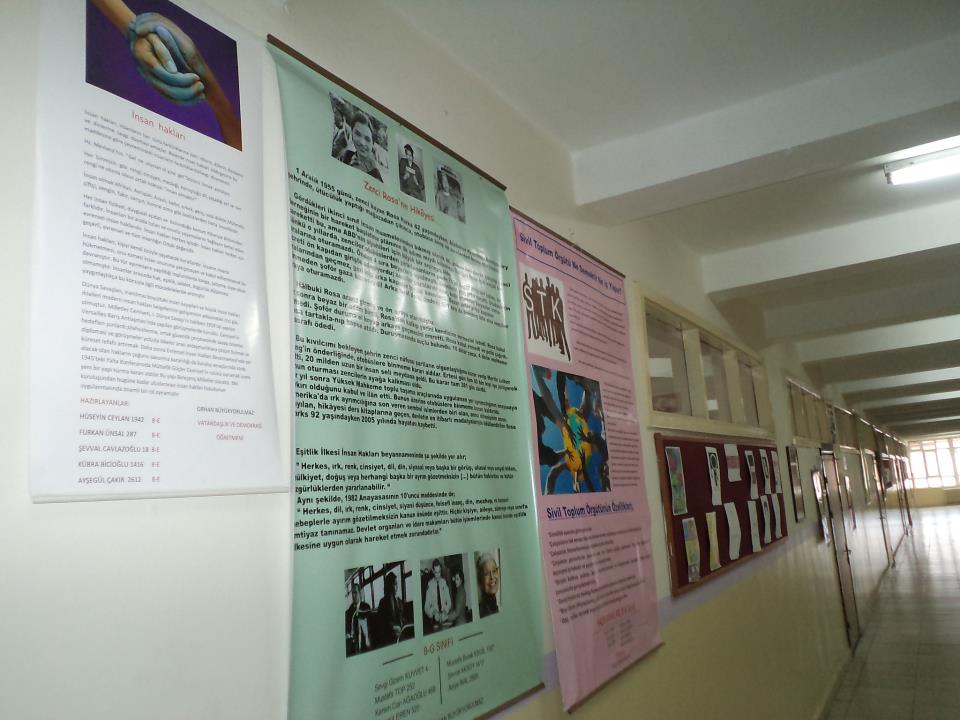 During their visit we also had the opportunity to share our work "Democracy Hall" with the delegation of Generation Democracy Project. The main aim of the hall is to instil democracy in students' behaviours and to ensure a democratic environment for our students to flourish and improve. The delegation was impressed by the idea
15 December 2012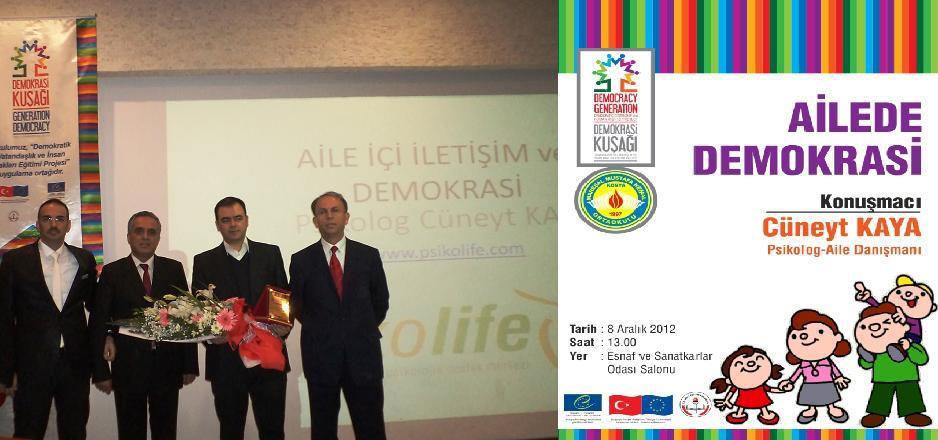 We organised a conference on "Communication and Democracy in the Family" in the lower secondary part of our school in the scope of "Democratic Citizenship and Human Rights (Generation Democracy) Project".
12 Kasım 2012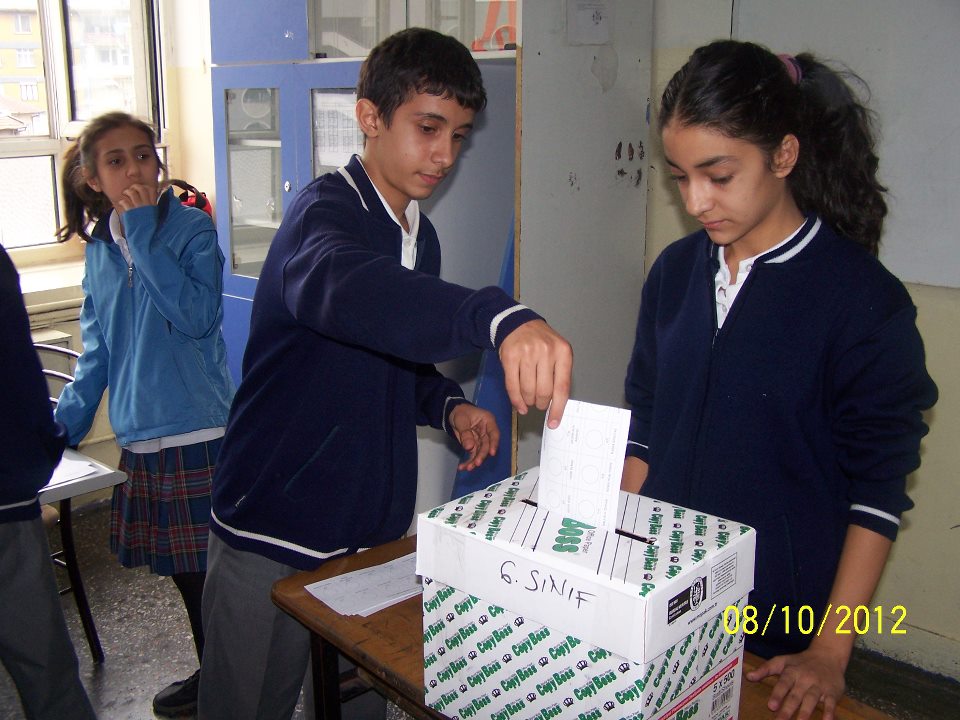 The presidential elections for the school parliament were held in Mareşal Mustafa Kemal Primary School and Furkan Karadağ was elected as the president with the highest number of votes.
8 June 2012
Following the visit of a delegation from Ankara early in June, we submitted all the work we have done in the scope of the Project to the representatives of the BoE. Our efforts in the field of EDC/HRE arose a great deal of interest.
31 May 2012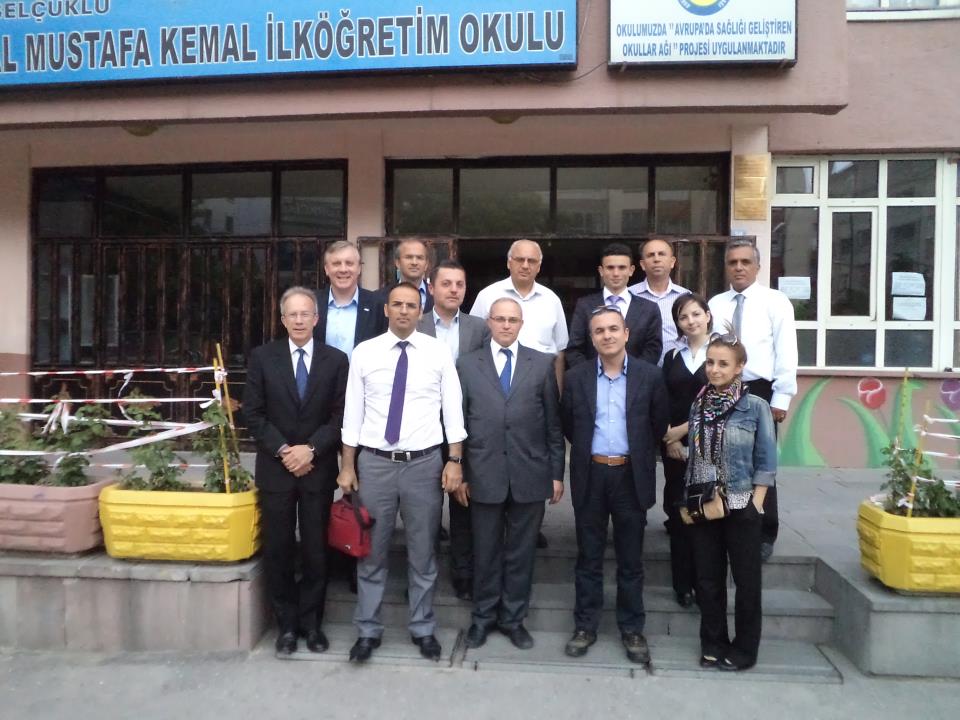 On 31 May the Democratic Citizenship and Human Rights Education project team consisting of members of the Board of Education, Prof. David Kerr and Prof. Edward Huddleston visited our school, which is one of the pilot schools of the ambitious project. As of September 2012, Konya is one of the 10 pilot provinces where the new elective course curriculum on "Democracy and Human Rights" for secondary education and the Strategy Paper on Democratic School Culture will be tested. We are the pilot primary school mainly dealing with the Strategy Paper on DSC and Mehmet Akif Ersoy Anatolian High is the secondary school, where the new elective course will be piloted.
Note from the Generation Democracy Team:
Both schools have a very positive approach to the pilot implementation practise and they have been facilitating the work of all interested parties. Both the principals of the schools and teachers of EDC/HRE impressed the our delegation with their experience and maturity in this field.