Contact Details
19 Mayıs Primary School
Mithat Toroğlu Mah. 88048 Sokak Toroslar MERSİN
Tel: +90 324 320 05 21
Fax:
E-mail:
Internet: http://www.mersin19mayis.meb.k12.tr/
School Principal
Mehmet Nazım ALTINAY
President of the School Parliament
Merve Nur YAVUZ
19 MAYIS PRIMARY SCHOOL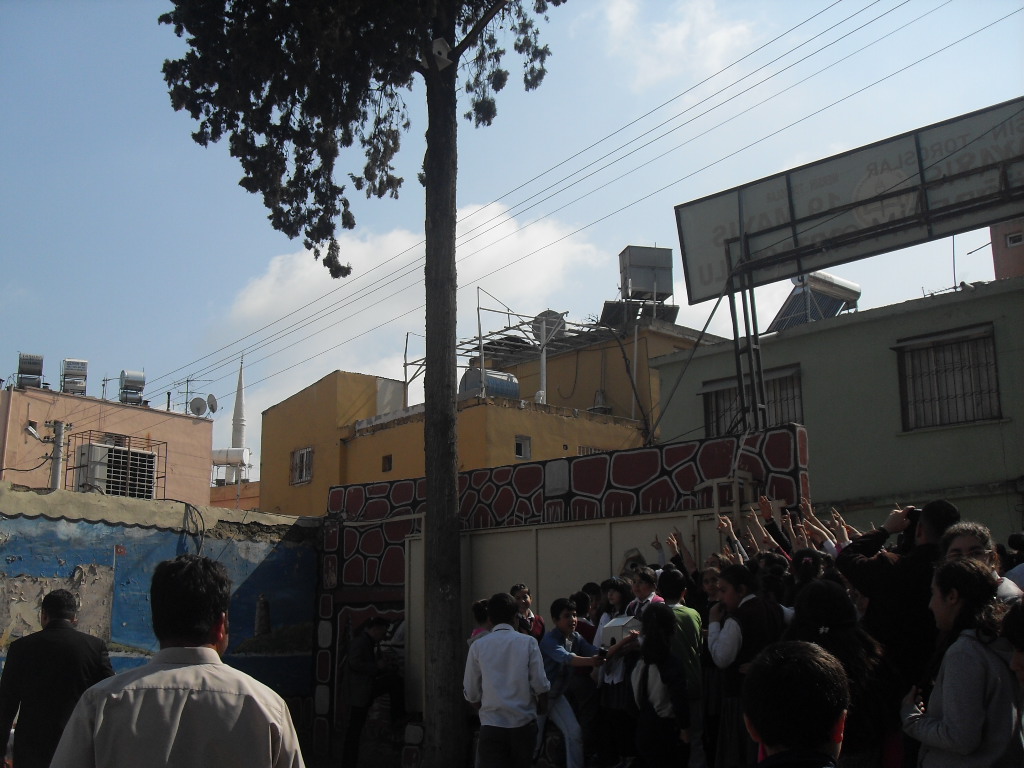 Kindness Log
Demokratik Vatandaşlık ve İnsan hakları Eğitimi pilot uygulaması kapsamında Mersin 19 Mayıs Ortaokulu'nda sürdürülmekte olan "İyilik Günlüğü" projesi öğrencileri tarafından hazırlanan Kuş evleri okul bahçesindeki ağaçlara yerleştirildi. Öğrencilerin kendi elleriyle hazırladığı Kuş Evleri Proje Danışman Öğretmenleri Oğuz Keskin,Şıhduran Oluk ve Okul Müdürümüz Mehmet Nazım Altınay'ın destekleri ve Toroslar Belediye Başkanı sayın Hamit Tuna'nın katkılarıyla 20 Mart 2014 Perşembe günü okul bahçesindeki uygun yerlere asıldı. Çalışma okulda ve çevrede büyük ilgi uyandırdı. Çalışmalarından dolayı proje ekibini kutluyoruz.
The School Parliament
Presidential Elections for the School Parliament was held for the academic year 2012 - 2013. Merve Nur Yavuz from 8/F received the highest number of votes and is now the President of the School Parliament.